I tried many CRM and ERP systems for my small business, and finally chose Hubspot. I like it's ability to build kanban sales pipelines and have huge volume of contacts with unlimited storage time (in comparison – Bitrix deleted my account after 1 month of inactivity).
A free account allows to store 1mln contacts. The Outlook integration plugin saves smoothly all emails into CRM – brilliant functionality to save time for a small startup!
Here I explain how to make kanban sales CRM functionality in Hubspot
STEP 1: adjust contacts' profile
So first we manage contact's profile and list the fields.
I was interested add fields that I need (i.e. company name, phone number, city etc and also my own fields).
Upper right corner Gear icon (settings);

On a left choose Objects – Contacts & Companies;

"contacts" sheet – set the properties your team sees on contact records – go to properties;

Here on the left find "contact information" and put the flags where you need and save;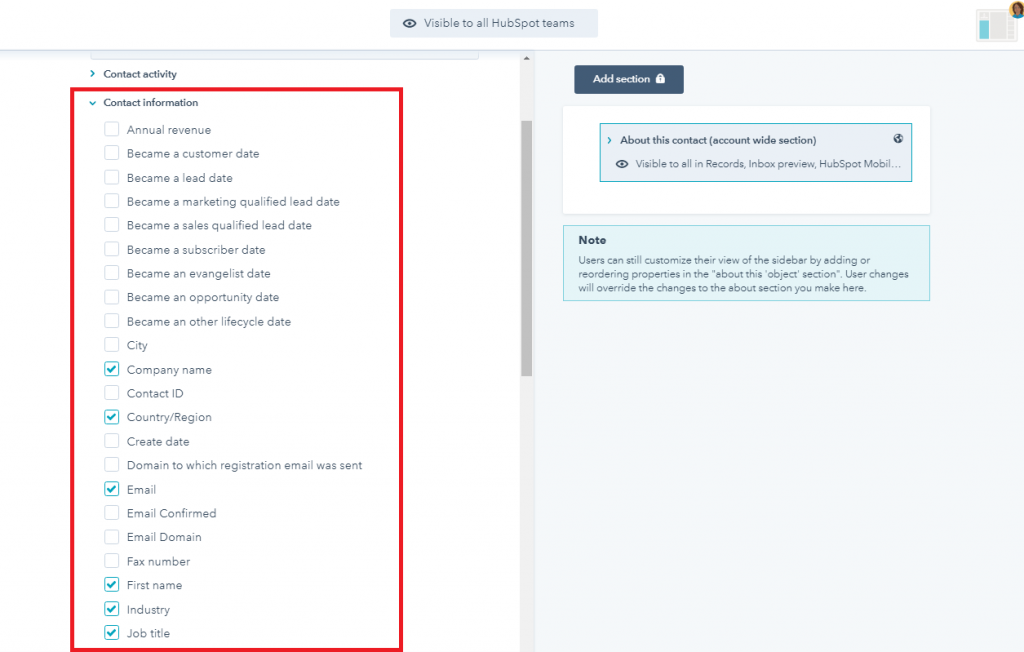 If you need to create a custom field for your client profile, go to:
Gear;

Left hand "properties" – create a property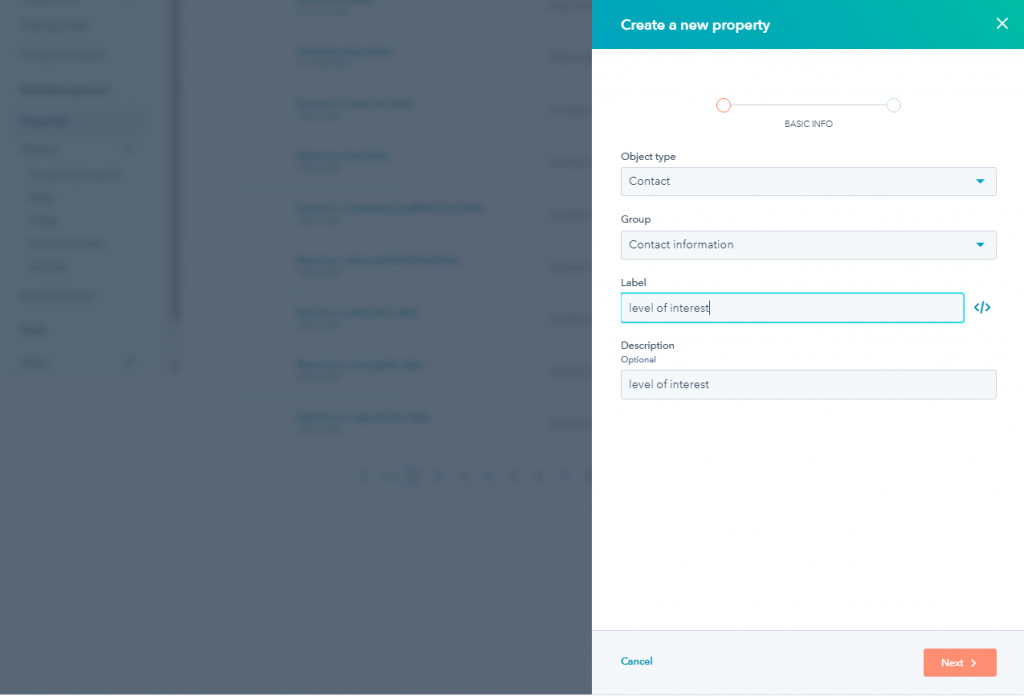 Choose object type (contact) and group (contact information), some label (which is exactly the name of your field);

      In a next window make how it looks – in my example I made a dropdown called "level of interest" that is consisting on three options.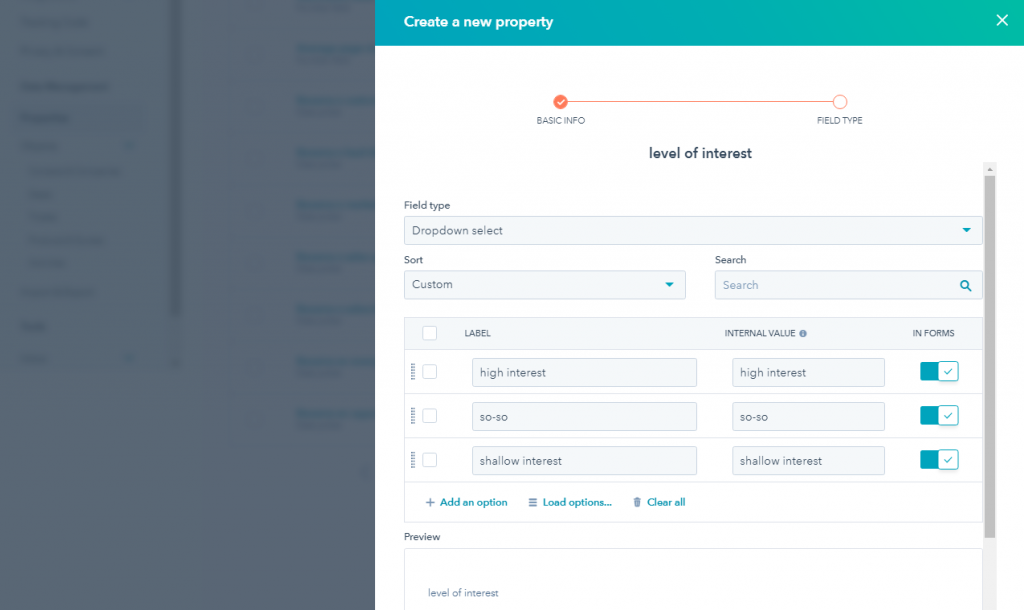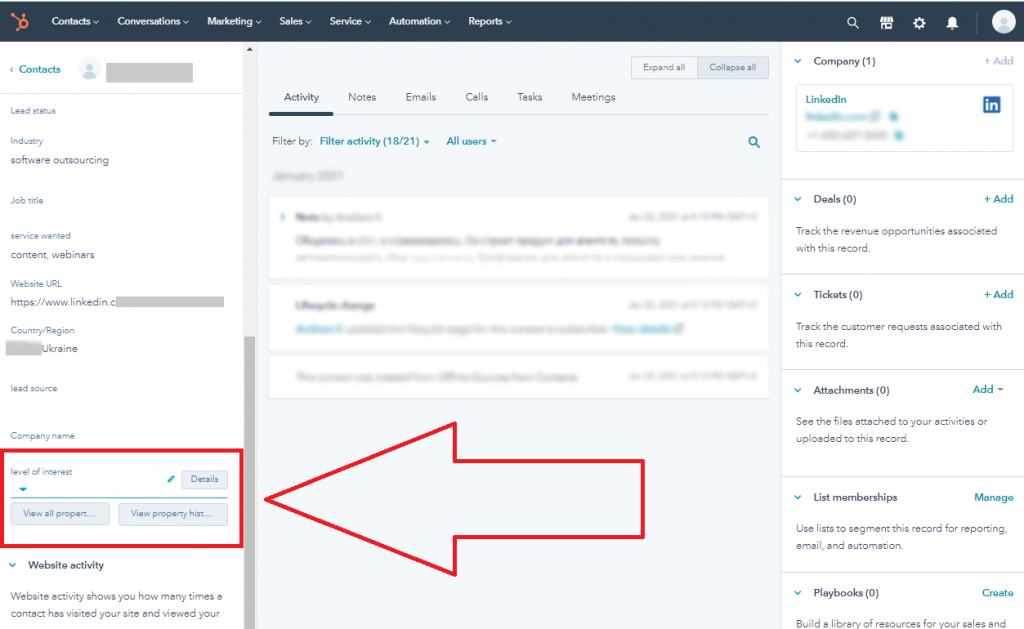 STEP 2: create a pipeline (kanban board)
Than you need finally create a quick kanban sales board (pipeline). It is in Sales – Deals section.
How to customize lists for kanban titles (in our case lists are sales stages):
Gear;

Objects – deals;

Choose a pipeline from dropdown and in "configure" sheet set a list of stages (i.e. appointment scheduled, price sent, deal accepted etc).
9-10 stages of your sales or lead gen process is pretty enough. In a win probability choose a % of success for each stage. Looks nice!
Now, you can create deals in each contact profile, they will appear in "deals" and you move them between lists depending on their progress.
Join our international IT networking groups to tell about yourself, e-meet new people and read interesting things: