The future of business, how does it look like?
Here we outline some trends transforming traditional industries. It might give insights for new
business models, or even markets.
NFT meaning non-fungible token: a particular type of cryptographic token that represents something unique.
It already transforms traditional auction houses and limited edition items trade. NFTs function as verifiable proofs of authenticity and ownership within a blockchain network. The very clear way it can be used right now is a verified digital copy of your driving license.
Christie's became the first major auction house to offer a purely digital work with a unique NFT. The company also accepted cryptocurrency (Ether) in addition to standard forms of payment for the artwork.
Potential practical use of NFT in new businesses might be in DeFI (decentralized finance), where someone has ownership on digital version of art, luxury or limited edition object and can get a loan against it. Another way might be purchase of such object with expectation of price increase after some period of time.
Life is a game. Client journey is definitely another game inside. Balenciaga has released it's Fall 2021 fashion look book as an online web game, a sort of virtual playground. In a game, you are able to navigate through so-called Afterworld and meet people wearing the collection of the fashion house.
Given that Facebook released Oculus Quest 2 (virtual reality headset), the market of game artifacts is a prospecting future industry. Facebook estimates that after 10 mln people are attracted, the market will become commercially viable for developers to produce and sell paid content.
Metaverse concept (virtual shared space) will probably become a must to enter for all other brands in the closest future. Gucci Garden Archetypes joined in 2021 with an immersive 2 weeks multimedia experience based on Roblox game platform (now closed): the stories to reach various audiences via subcultures.
What about the gaming industry itself? Ah yes, AI for game characters is a big question: if you want zombies and enemies become more intellectual in your favorite shooter, it might reduce the attractiveness for the player, and the game publisher's revenues. However AI helps to produce routine work for game designers, to clone trees in a background forest.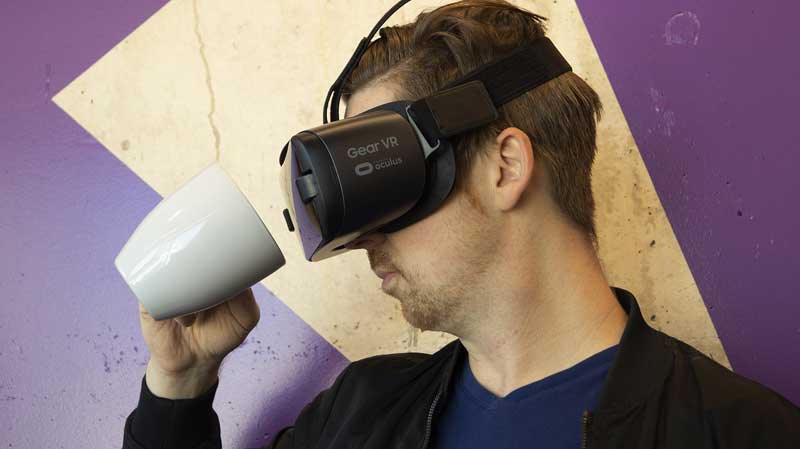 Augmented reality is a trendy item in e-commerce, especially in COVID era, when people want to check if purchase fits. VR modules, like Turkish PulpoAR help to see one's photo with glasses or try a make-up by Instagram photo. The smartphones will help to locate furniture in your apartment before purchase, and AI will choose what to buy for an empty room.
This things are pretty futuristic, but what we are still lacking is correct data of stock availability (what we are struggling with at Vendorhub.biz startup for food wholesalers). There is still space to develop the customer communication via chat bots and AI.
Did you know that insects are rich on protein? Cricket market is valued at $337.4M in 2021 according to MarketWatch.com. Dozens of startups, Danish Enorm plans to produce 100 tonnes of larvae every day. Insects are used for both: human consumption, for example as protein powder or in a form of energy bars. And also, for animal and pet nutrition. Consuming crickets is more ethical in comparison to traditional meat industry, while crickets are not killed but harvested after naturally falling asleep on low temperature. Such factories reduce carbon emission.
Lack of livestock and food security. Singapore based startup Eat Just ($170M investment) produces cultured meat by propagating chicken cells in reactor. No chicken is injured.
We should also mention here indoor vertical farming as another way to produce common foods. A trendy idea for agricultural firms and food producers to minimize land up to 99%, save water and get control over crops. Example: Plenty Unlimited was funded $140M to grow the production capacity in the US. A small vertical farm can be installed even in your bedroom.
The best example of how it works, is a subscription service for Alaska wild-caught fish, or dog box (a set of items for dog, delivered right to your home with some bulk discount). It's a trendy way to avoid distributors and retails chains as middlemen, requiring strong brand and huge marketing efforts. Can you do it yourself, by being a manufacturer? Maybe yes, as a partial new sales channel for the limited range.
Manufacturing to Consumer (M2C)
Overproduction is a big problem (especially in food industry, but not only). In apparel market, some producers try to manufacture only in amounts equal to orders received. Example: Quince (8.5M investment). The idea behind is to deliver directly from factory to your door, with minimal packages to save cost and avoid middleman. 
Patient centric approaches will shift traditional "one size fits all" principle in medicine.
We could expect rise of wearable health monitors and 3D printing: patients will print drugs at home. Drugs become nanobots. Blockchain will also be of help by verifying authenticity of drugs and preventing fake distribution. Computer simulation of drug trials (so called In-Silico, the name refers to silicon in computer chips). Pharma producers become tech companies with AI platforms (drugs recommendation systems) and big data.
Did we forgot anything else? Add your comments about what you think will influence YOUR business next decades.